web design & brand innovation agency
Professional design without the price tag​
We specialise in delivering high quality services at a competitive rate. It is important that your company image backs up the quality services you provide. This is ultimately the first or lasting impression a client will have on your business. It's our job to help you stand out.

At Create Hype, whether you're just starting up your business or you already have an existing online presence with your clients. Our dedicated team are on hand to support you through your business journey. We offer a range of beneficial services to give your business the boost it needs.
We believe in setting competitive rates which reflect the quality of work we produce. All of our quotes are based on an individual basis, ensuring you won't be over-charged for the work you need.
Will my website work on mobile?
Not to worry! All of our designed websites are built to display the same beautiful content no matter what device your website is viewed on! If you want to find out more about our Web Design service click below.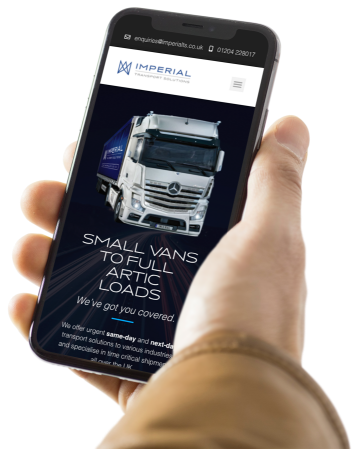 Branding I Print Material
Southern Cleaning Services
Branding I Print Material
Branding I Printed Materials
Branding I Printed Materials
Let's get your business hyped. Ste Ball
Positive: Professionalism, Quality, Responsiveness, Value
We asked these guys to develop us a new logo for a new business start up and what a super job they did. The finished logo was amazing -just what we were looking for. Very professional handled and the communication was brilliant. Nothing was too much trouble for the team. Extremely pleased with theses guys and cant recommend them enough! Danielle Higgins
Positive: Professionalism, Quality, Responsiveness, Value
I have worked with these guys for 2 years and not once have they let me down. Even when I turn up with the craziest ideas scribbled on a piece of paper, it is taken board and investigated to see if it can work, most of the time it is a yes but made better! They are... Quick to respond Give Great advice Nothing is impossible Professional Realistic If you are looking for your ideas to become reality, great service, quick response times and reasonable/fair pricing. These are the guys! Lee Hill
Positive: Professionalism, Quality, Responsiveness, Value
Very professional and thorough service. Great communication and top quality end product. Their ideas and attention to detail is meticulous. Would have no problems in recommending Create Hype for your business needs. Jason Hussain
Positive: Professionalism
Can't recommend, Create Hype highly enough. From the first conversations, through to the initial designs, constant updates and the outcome of our bespoke sites, these guys overdelivered every time. The creation of our careers site and also a bespoke website builder, was a key part of our business strategy, and we struggled to find a company that could deliver on what we wanted, while creating such a high spec. If you honestly want a company that is easy to work with, and creates phenomenal websites, look no further! Joan Burrage
Positive: Professionalism, Quality, Responsiveness, Value
The team are very supportive and listen to your brief they've come up with some fabulous ideas very forward thinking I'm looking forward to working with them. Feel confident their input will help me get my business off to best start possible, thanks guys Easy Kidda
Positive: Professionalism, Quality, Responsiveness, Value
Everything I've asked of them has been done perfectly. Highly recommend! Terry Bridge
Positive: Professionalism